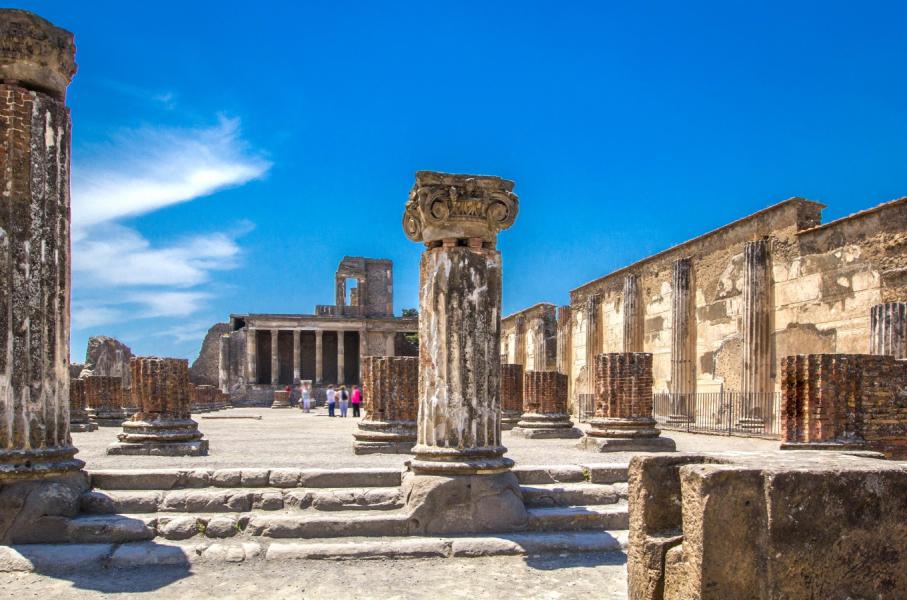 Shore excursions
Pompeii and Archaeological Museum
Tour Description
Indulge yourself by using the services PositanoTaxi's English speaking private drivers and guides who will show the area as only a local can.
Our drivers are ready to meet you at directly at your ship's terminal and direct you to one of our luxury private vehicles where you will begin a relaxed, stress free daytrip.
The first stop will take you outside the city proper towards the ancient ruins of Pompeii, where you will pass by the base of Mt. Vesuvius, responsible for one of the most devastating volcanic eruptions during the classical period. When you arrive at Pompeii a licensed guide will take you on a private tour of the ruins for several hours. Afterwards, your driver will pick you up and take you back to Naples where you will have time to enjoy a lunch of authentic Napolitano pizza, or any other Italian cuisine you would like to experience.
A leisurely drive, with your chauffeur and guide, will follow the lunch. This will give you time to enjoy the sights of the city before stopping at the Naples National Archaeological Museum. This is considered to be one of the most significant archaeological museums in Italy. With artefacts from
Greek, Roman and Renaissance periods, the collection of marbles, bronzes and mosaics from the antiquities are unparalleled. Your guide will take you around this museum for several hours, explaining the collections, thus allowing you to gain a deeper appreciation for the history of the area.
This will conclude your day excursion and you will be driven back to your ship terminal.